Make use of your right to a fair and professional job reference!
Welcome to Arbeitszeugnishilfe.de – the German site that helps you with your job reference.
You have received an interim or final job reference from your employer and are unsure whether it was really positive and in line with your performance? You suspect that negative codes have been used? Let us analyse your job reference now and you will receive a detailed report on your job reference within 2 working days.
Formal analysis
We check your job reference for general formal correctness. Does it meet the minimum legal requirements under German law?
Content analysis
We check the content of your job reference very thoroughly for negative wording and hidden codes.
Suggestions for improvement
On request, we will prepare individual wording proposals, which you can pass on to your employer as a change request.
Why should you check a job reference?
Job references have a high priority as a basis for every recruitment decision. The certainty of applying with a really good job reference allows you to appear even more confident in future application processes. Application procedures can be much more positive for you. A job reference analysis is therefore always worthwhile!
Critical formulations
Many interim and final job references contain critical wordings. They are a common means of communicating negative assessments - which are legally inadmissible. They are not recognisable to laypersons and often read particularly positively, e.g. "he made a positive contribution to the working atmosphere" for "he drank at work". In application processes such negative messages could be decoded by the recruitment managers which could have dramatic consequences for your application process.
Appearance and formal requirements
We check your job reference for completeness, whether it has a good appearance and meets the formal and legal minimum requirements in Germany.
Individuality
Today, in larger companies job references are often created with the help of text modules or job reference software. We check whether there is still sufficient individuality to avoid interchangeability.
Have your job reference checked now!
How do we work?
After you have decided on one of our products (Basic Package, Premium Package or All-Inclusive-Package) and your reference letter has been uploaded, your document will immediately be assigned to one of our qualified HR Professionals. This HR Professionals will examine your job reference in detail and then forward it to a second expert for a second analysis. Within 2 working days, you will receive your detailed report and, if necessary, suggestions for improvements (only for Premium Package clients).
Delivery within 2 working days

100% discretion and data protection

Qualified HR Professionals

Money-back guarantee
Our service promise
We deliver within 2 working days
You will receive a detailed and complete analysis of your interim or final job reference as a PDF document (approx. 4 - 6 pages)
4-eyes-principle: Each job reference is checked by 2 qualified and trained HR Professionals
Money-back guarantee: if you are not satisfied with your employer's reference, we will refund the full purchase price
Our data protection promise
We treat your personal data with absolute discretion
Your data will never be passed on to third parties unasked
Your data is stored exclusively on servers with the highest security standards
Your data will be transferred according to the newest SSL security protocol
Real clients, real opinions
I am enthusiastic, it is uncomplicated, fast, professional and inexpensive. Exactly what I was looking for and expected. It also shows that the fine details are in little words or phrases as I suspected. Great job, thanks to your team.
Dear team of the "Arbeitszeugnishilfe", thank you very much for the very fast and competent help. I am happy to pass on my extremely positive impression to my network.
Great service! Helped me a lot in a dispute with my employer.
At first I was not sure if my reference letter was really good. But then Arbeitszugnishilfe convinced me to talk to my employer again. Really helpful!
I think your service is great and will gladly use it again if necessary.
A big thank you for the evaluation and the suggestions. It could not have been done better, I am more than satisfied, thank you very much.
Thank you very much for the competent advice, super testimonial that is tailored to me and my employer and meets my expectations. I am very satisfied, good value for money, got my new job reference with the evaluation of the old job reference and recommendations on 3 days by e-mail, mega fast! I would recommend you anytime, keep it up!
I am very satisfied with the detailed and competent assessment of my job reference. Would again take advantage of this excellent service at any time. Many thanks for this.
Highly recommended! Many thanks to the team Arbeitszeugnishilfe for the great work. From beginning to end I felt super advising. For me this is a great and fast service all around and I will be happy to come back for my next report! I thank you!
The work was done quickly and to my complete satisfaction. Hopefully my suggestions for improvement will be added to the new testimony afterwards. I will recommend this service to others. Thank you Mr. Vahldiek.
Very fast & competent processing of the order. The evaluation of the job reference & the suggestions for improvement have helped me enormously. I can only recommend this service & will use it again in the future.
Absolutely ingenious, super service, fast, uncomplicated, competent, structured evaluation...it's worth it!
Super service, very competent, fast...has helped me a lot!!! I can only recommend it
Top service and fast processing! Thanks to you, I really understood what was written between the lines in my job reference! 🤔 Cool idea with the staff, is very easy to understand. Especially the "translation" in text form helps a lot. Could react in time, especially the tips for reformulation were really helpful 😉 Thanks again and next time again with pleasure! Greeting Florian
Great service, which I recommend without reservation.
About Us
Arbeitszeugnishilfe.de was founded with the aim of supporting German employees in assessing and improving their employer's job references. Through our professional analysis of interim and final job references, we want to contribute to avoiding or defusing conflicts with employers. It is our mission to ensure a fair and professional testimonial for every German employee in order to improve your chances on the German labour market.
Who we are
Arbeitszeugnishilfe.de was founded in February 2018 by Gordon Alexander Vahldiek, who has 14 years of experience with job references in various international companies. Before his professional career he studied economics and social sciences with focus on human resources management and labour law. During his career he has continuously dealt with the topic of job references from different perspectives both as an HR employee and as a manager. But also as an employee, he has been able to gain a lot of experience with job references. An intensive content-related and legal examination of this topic has made him an expert in this field. For his private environment, he was therefore a valued contact person long before the company was founded, if there was any uncertainty about an interim or final job reference. This gave rise to the idea of professionalising this assistance with job reference issues and making it available to every people in Germany.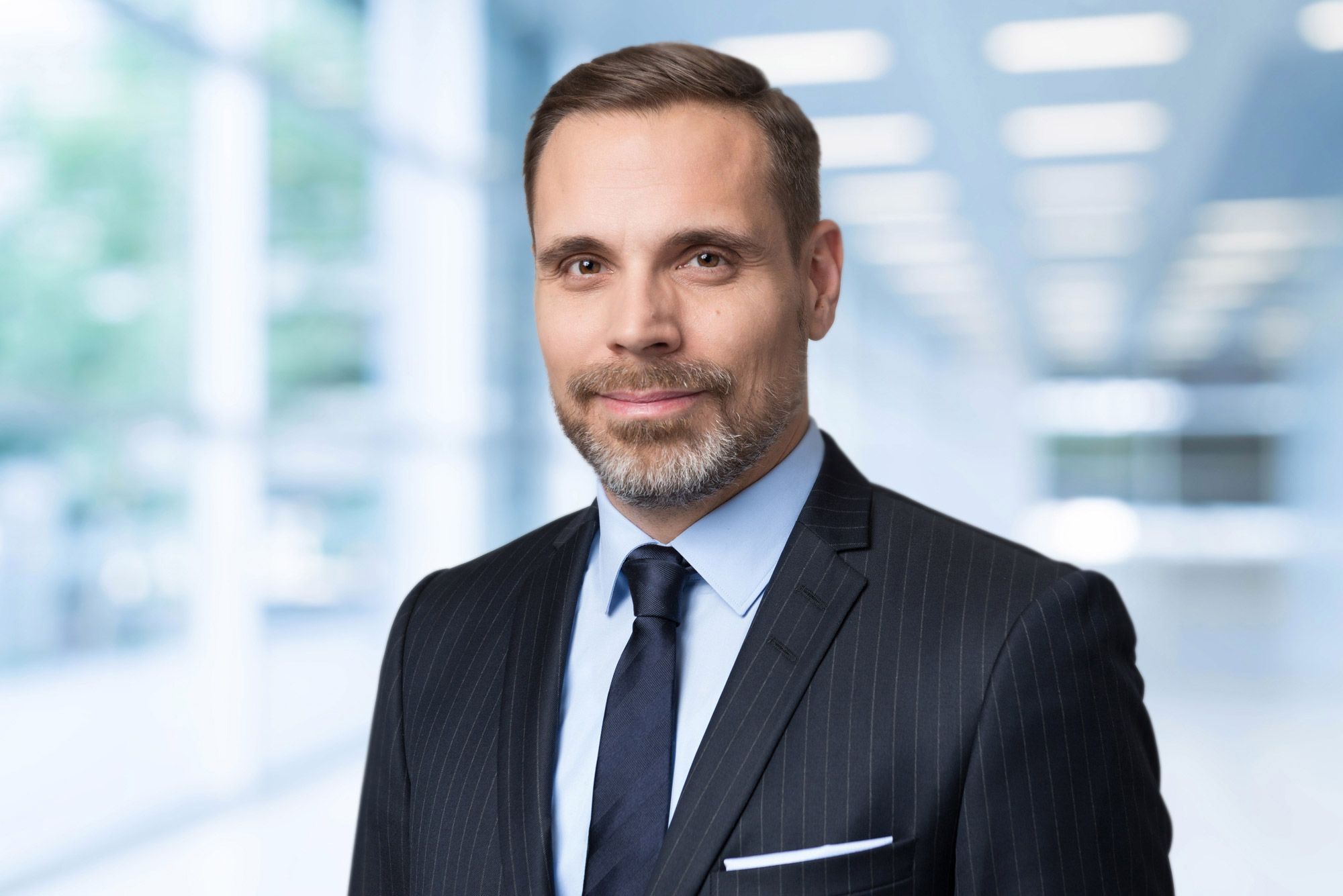 Our team
Even before its foundation, the founder of Arbeitszeugnishilfe.de had already built up a qualified network of HR experts, so that it was possible to fall back quickly on well-founded experts in the field of job references and labour law. This network of experts is made up of pronounced experts from the field and not lawyers. In other words, people from the HR department who deal with the topic of applications and job references on a daily basis and who are experienced and trained accordingly. We see this as an advantage over a purely legal examination, which often misses the professional reality. This professional network is consulted for the respective testimonial analyses and in the meantime a permanent and well-established team of testimonial examiners and employees is working for Arbeitszeugnishilfe.de. And if legal advice should nevertheless be necessary, the network of Arbeitszeugnishilfe.de also has lawyers in the field of labour law who can be involved if necessary.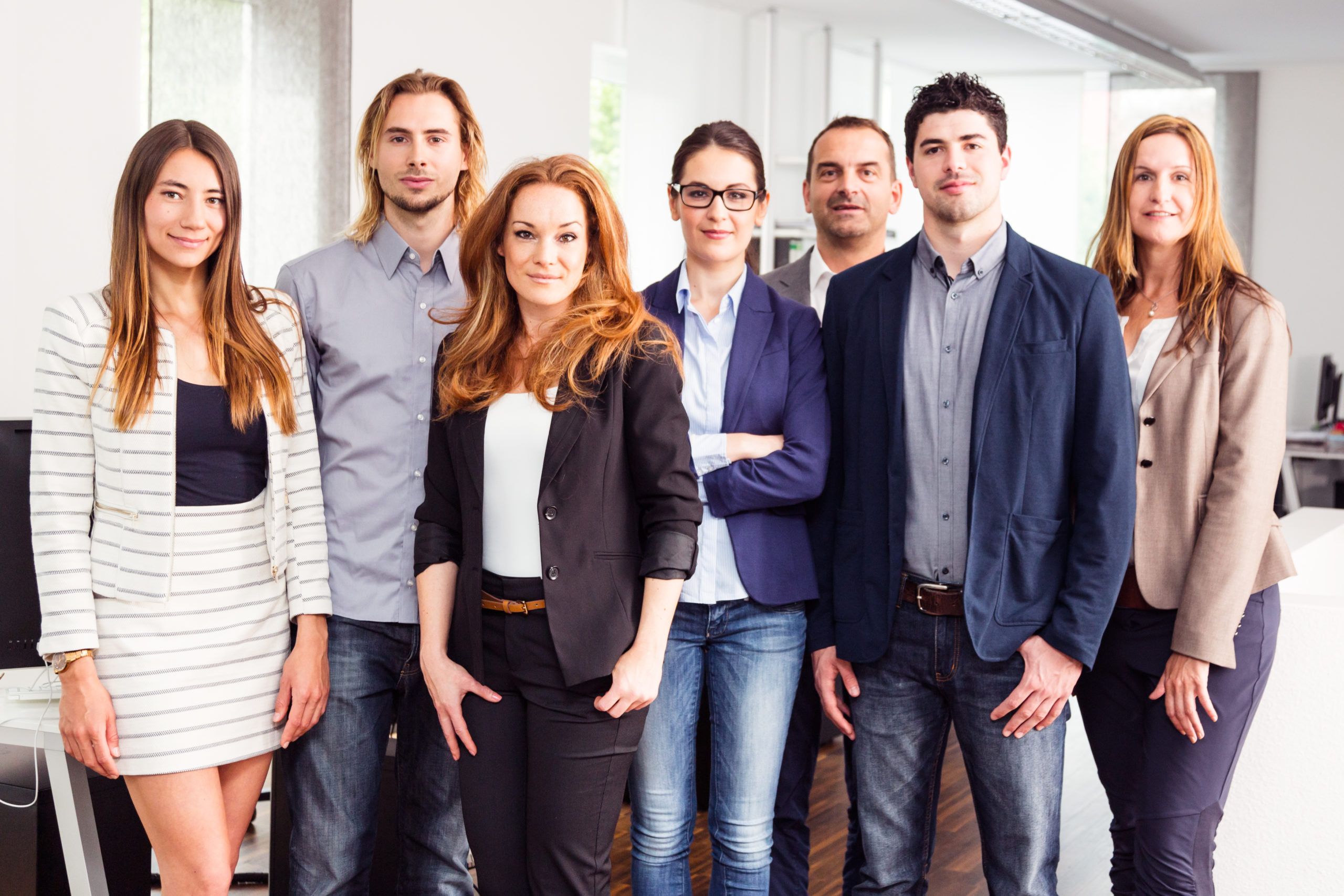 Contact
Do you have questions, suggestions, comments, suggestions for improvement, praise or criticism for us? Please write us a message here:
Terms and conditions of sale and use
Conditions of sale
Scope
These General Terms and Conditions ("GTC") apply to the business area of the company G.A.Vahldiek, Säumerstrasse 11, 8803 Rüschlikon, (hereinafter referred to as "company"). The Company owns and operates the www.arbeitszeugnishilfe.ch platform and provides services on it, both free of charge and against payment, in connection with the examination, reformulation and preparation of job references. In addition, the Company offers consulting services and sells products in the area of employer's references.
These General Terms and Conditions apply to the above-mentioned areas as well as to the other services which the Company provides directly and indirectly to the Customer.
Contract conclusion
The conclusion of the contract comes about through the acceptance of the offer of the company, concerning the purchase of services and products by the customer.
Prices
Subject to other offers, all prices are in Swiss francs (CHF). All prices include any applicable value added tax (VAT).
The prices are exclusive of any other applicable taxes.
The company reserves the right to change the prices at any time. The prices valid at the time of conclusion of the contract on the website www.arbeitszeugsnishilfe.ch or according to the separate price list of the Company shall apply. For the customer the prices valid at the time of the conclusion of the contract shall apply.
Payment
The customer is obliged to pay the invoiced amount within 30 days of the invoice date. Unless he has already paid the amount during the ordering process via credit card, Paypal or other payment systems.
If the invoice is not paid within the aforementioned payment period, the customer will be sent a reminder. If the customer does not pay the invoice within the set reminder period, he is automatically in default. From the time of default, the customer owes default interest in the amount of 5%.
The company reserves the right to demand advance payment at any time without giving reasons.
Offsetting of the invoiced amount against a possible claim of the Customer against the Company is not permitted.
The Company has the right to refuse to provide services or to deliver the product in case of delayed payment.
Obligations of the company
Provision of services
Unless otherwise agreed, the Company shall fulfil its obligation by providing the agreed service. The service includes the services which are or were published online at the time of the conclusion of the contract.
The majority of the Company's services are provided online. For all other services, the Company's registered office shall be the place of performance, unless otherwise agreed.
Auxiliary persons
The parties have the express right to call in auxiliary persons to perform their contractual obligations. They must ensure that the involvement of auxiliary persons is carried out in compliance with all mandatory legal provisions and any collective employment agreements.
Duties of the customer
Exercise of the rights of use
The customer is obliged to exercise the rights of use only to the extent granted. The customer himself is responsible for the content of the data and information collected.
The customer is obliged to take all the necessary precautions for the provision of the service by the company immediately. The client must make the arrangements at the agreed place at the agreed time and to the agreed extent. Depending on the circumstances, these arrangements may include the provision of appropriate information and documentation to the Company.
By accepting these terms and conditions, the client also confirms that he has unlimited capacity to act and is of full age. By registering, the customer expressly declares that all information provided is true, up-to-date and in accordance with the rights of third parties, morality and the law.
Duty to cooperate
The Client is obliged to take all necessary precautions to ensure that the Company can provide the service without delay. The Client shall make such arrangements at the agreed place, time and to the agreed extent. Depending on the circumstances, this may include the provision of appropriate information and documentation to the Company.
Furthermore, the client is obliged to cooperate fully and promptly. He shall provide the Company with all documents required in connection with the provision of services without being requested to do so, and shall do so completely and correctly in terms of content. The Company assumes that the information and documents supplied are correct and complete and comply with the statutory obligations to cooperate and provide information. The Company shall only be responsible for checking the correctness and propriety of information, documents and figures provided by the Customer if this is required by law.
×
Willkommen bei der Arbeitszeugnishilfe!
Klicken Sie unten auf das Logo, um uns eine WhatsApp Nachricht zu schicken. Danke!
×